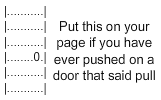 warning to all earthlings before you further your reading of my full of craps page: pictures will come up later on.recently not in the mood of taking pictures.compassion is likely appreciated.
pertama....
ampun maaf dipinta (macam lagu raya jep?) sebab sejak kebelakangan ini,belog aku dilanda kekosongan yang agak melampaui batasan.aku sibuk dengan Uni,1st week kan,mestilaa hectic sikit.dah laa no one i knew goes there.so terpaksa laa memulakan misi mencari member-member sekepala.haha.alhamdulillah,everything seems to go fine and very smoothly.hahaha.cuma aku laa agak kelam-kelibut sikit.dah memang sejak azali.
kedua....
my orientation started on 29 and 30 April.on the 1st day,just very normal stuff happened.the president and all the deans gave their inspiring and warmest welcome speech.surprisingly,aku TAKK MENGANTUK pun.haha.and i made some friends too.ohh yaa,my Uni majority chinese.my very 1st friend is Fatin Nadhirah.funny story behind our first met.hehe.the story will come up later along with the pictures.then,there comes Miss Sasha Fierce.haha.noo laa.her name is Sashareen.a mix fruit blood.huhu.she is in the same course as me.doing English too.waa,soo cool!!!currently my partner in crime.at first its kinda weird not having wanita named Eika with me but then I realised that we're NOT in high school anymore.like,HELLO,Liyana,kau hidup kat dunia mana ni? (all my prayres and good hopes are with Eika cz she will be gone to Matrix in Perak this Sunday.do your very best babe!!!) ohh yaa,i forgot to tell y'guys,my sis is currently studying in the same Uni as me but doing Marketing.
then on the 2nd day,i have more new friends.Ewan and Darsyini.the Ewan guy is doing Food Science.Darsyini is doing chemical engineering.Fatin is doing petroleum engineering.sasha is doing English and Communications same as me.but all of us are currently doing foundation.basically,i made friends and have some fun during orientation.
for my 1st semester (may-august) i've got 5 subjects:
positive psychology
islamic studies (wajib)
malaysian studies (wajib)
introduction to business
office applications
my 1st class start on 4th may 2009.i added more friends.
but last friday,i've found cliques that have most of the subjects together with me.Jesmyn,sasha,and sara.
futher stories will come along withe the pictures.
pictures means a thousand words.....
love isn't a mere sentiment.
it contains truth, and therefore it is law.
love conforms to our vision.
you'll always get what you want.
so have the desire for the highest love you can imagine.
the only perfect love is beyond the personal.
if you want to give someone your greatest love, first see beyond that person.
divine love exists.
it is expressed through human beings.
the love that comes from your soul endures death.
don't believe anything is more real than your soul.

~Deepak Chopra~

p/s: juz something i found in a soulful lovestory from Deepak Chopra. :))