..meL-meL,rOy,aku, n eika..
kitOrang sekepaLe,sehati sejiwe [yeke??]
sehati sejiwe tue tak sure tapi yang pastiNye kitOrang sekepaLe..
waLaupu tak bercantum..
gOnna miss these peOpLe aLot Lepas nie..
that is fOr sure...







buLan puase dah tibe..saLam ramadhan aL-mubarak aku ucapkan pade semue Orang,semOge ramadhan ini membawa keberkatan dan di gunakan dengan sebaiknye dengan amaL ibadah.
semOge ramadhan kaLi ini memberi keberkatan kepade kite semue..triaL aku pun time puase gak,harap-harap aku dapat trime keberkatan ramadhan tue mase exam nanti..hOpefuLLy aLL my friends pun begitu..

WEEKEND
weekend kaLi serOnok,sebab aku pergi merdeka parade [meL2,rOy,eika,maafkan aku,huhu] ,enjOying new fLings [thOugh the tyme is nOt reaLLy suitabLe] tapi sOmehOw aku rase cam ade sOmething missing..kekadang tue aku rase kOsong giLer!!zerO..weekend kaLi nie aku tengOk cite 'gubra',a yasmin hamid fiLm..the mOvie was simpLy but yet reaLLy symboLic..aku suke sangat..sharifah amani cm sO kiut..pastu tengOk SUMOLAH,i Laugh my head off..Lawak giLer tapi ade satu part mase first-first was very rOmantic,cam ade kene mengene ngan situasi aku sikit...rase reLief sket biLe tak pikir pasaL exam sangat,fuhh!!!pastuweekend kaLi nie aku sembang ngan akak aku..toLong adek pasang reL keretapi die [tak sangke,aku nie kakak yang baik,huhu]
HARI PERTAME SEKOLAH LEPAS CUTI 3 HARI
baru aku sedar kenape aku rase geLisah and sangat kOsOng mase weekend tue..rupe-rupeNye aku rindu pade seseOrang..pagi tadi mase assembLy,biLe nampak die rase cm Lege sangat-sangat..reaLLy miss him Lah...hari nie a few tymes suda rase eLectric and 2 iwe bertemu tanpe sedar..what tO dO??aku tak mampu nak memiLiki die..kerane ape??kerane sudah ade Orang Lain daLam hati nya..ternyate orang Lain tue banyak keLebihannye dari aku...wahh,jiwang Le anda nie LyNn...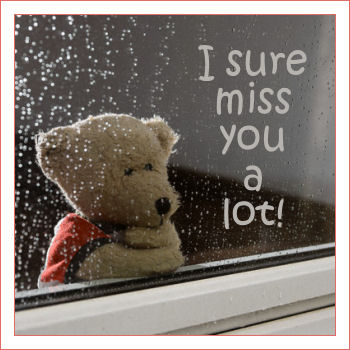 LyNn rindu kat die!!!